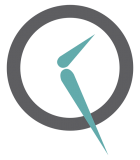 Welcome to Home of Relaxation
Everybody is looking for places where to relax and get away from daily routine. In Quick Spa time and quality meet.
The treatments we offer will refresh both your body and soul. We'll be glad to welcome you and recommend our facilities and services.
Buy Gift Certificate On-Line
A Gift for every occasion:
Ideal for the person who has everything.
Buy Now
Couple Massage
While a couple's massage may not be considered as "alone-time" with your partner, it is a chance for you both to talk and reconnect in a relaxing environment.
BOOK NOW
A line created for the contemporary man careful to his appearance, which relies on natural products, but highly technical and performing. A conscious choice to take care of yourself.
Daily: The Daily Line is designed for men who want to take care of themselves, not only in the salon, but also at home.
Active: The ACTIVE Line is designed to prevent and contrast hair loss.
Style: The STYLE line includes a range of natural products to create a unique final look.
Beard: The BEARD Line has been designed for high shaving and beard care needs.
Face: The FACE Line takes care of the skin with three natural products.